RINKER Q5
3637 Del Prado Boulevard South, Cape Coral, Florida, USA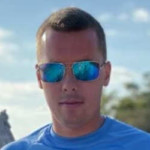 Person capacity(max.)
12 > Passengers
Engine
250 HP Engine / 1 x
About this listing
Do you want to go as fast as a hurricane? Then, you should choose this aptly named deck boat made in Indiana. 12 people can hop on board and explore Florida's waters the fun way, thanks to a 225 hp outboard engine. Measuring 24 ft in length, the Hurricane 237 is a reasonably sized boat. And it also features a highlight for fishing fans: baitwells and livewells that allow you to store fish and bait alive.
Live availability and instant booking
Price Overview
1 day: $549 Single Fee
2 days: $799 Single Fee
3 days: $999 Single Fee
4 days: $1,199 Single Fee
5 days: $1,399 Single Fee
6 days: $1,599 Single Fee
7 days: $1,749 Single Fee
8 days: $1,949 Single Fee
9 days: $2,149 Single Fee
10 days: $2,349 Single Fee
11 days: $2,549 Single Fee
12 days: $2,749 Single Fee
13 days: $2,949 Single Fee
14 days: $3,099 Single Fee
Most Popular
Amenities
Anchor
Bluetooth audio
Depth finder
GPS
iPad GPS
Stereo
Swim ladder
Extras
Details
ID: 5356
Engine: 250 HP
Boat length: 25' FT
Check-in After: 8:30 AM
Check-out Before: 5:30 PM
Type: Deck Boat
Construction Year: 2018
Manufacturer: Rinker
Model: Q5
payment option: Credit Card
Securtity deposit: $ 1.000
Safety briefing included: Yes
Final cleaning included: Yes
Free Delivery/pick up included: No
Delivery/pick up possible for extra charge: Yes
Extra fee for delivery/pick up: $ 200
Possible delivery/pick up locations: Cape Coral
Tank policy: Get Full / Return Full
Terms & rules
Smoking allowed: No
Pets allowed: Yes
Fishing allowed: No
Water sport allowed: No
Cancellation Policy
In case of cancellation of the rental the following conditions apply More than 60 days before the rental date: free of charge Less than 60 days before the rental date: 20% (Total deposit) Less than 30 days before the rental date: 100% (Total rental amount In case of cancellation at short notice we will try our best to find an alternative date. Should we not be able to postpone the date at short notice due to the booking situation, you will receive a voucher with a validity period of 1 year.
Additional rules information
1. The Security deposit will be blocked on the credit card on the first day of the rental and will be cleared under the condition that there are no damages after your rental. 2. In the following periods we charge a surcharge of 25% on the regular price. 2021: Independence Day (7/3/2021 - 7/5/2021); Thanksgiving (11/22/2021 - 11/28/2021); Christmas/New Year (12/20/2021 - 1/2/2022) 2022: Spring Break (3/5/2022 - 3/12/2022); Easter (4/11/2022 - 4/24/2022); Memorial Day (5/28/2022 - 5/31/2022); Father's Day (6/19/2022); Independence Day (7/2/2022 - 7/5/2022); Thanksgiving (11/21/2022 - 11/27/2022); Christmas/New Year (12/19/2022 - 1/1/2023); This surcharge is calculated automatically in our online booking tool. So you will always see the final booking price plus taxes. 3. You will receive the boat with a full tank and you are obliged to return it with a full tank. For returns where the tank is not full, a service fee of $5/per gallon and a one-time fee of $50 will be charged. 4. The price includes safety briefing and standard final cleaning of the boat. 5. For an extra charge of $200 we offer you the possibility to have the boat delivered and picked up. We offer this service exclusively from a 2-day rental and for deliveries in Cape Coral. If you want a delivery you can select this in the booking process with the information of the delivery address.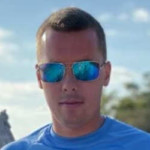 Languages

German, English
Verified Reviews - All reviews are from verified guests.