HURRICANE SD 2400
10% OFF USE CODE: SUPERSALE
3637 Del Prado Blvd S, Cape Coral, FL 33904, USA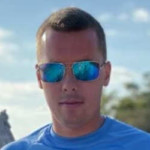 Person capacity(max.)
12 Passengers
Engine
250 HP Engine / 1 x
About this listing
The Hurricane SD 2400 offers an exciting mix between fast performance and fuel-efficiency – courtesy of the 250 hp outboard engine made by Yamaha. At the same time, this boat is perfect for beginners: Quick turns are no problem, a GPS device with depth finder simplifies navigation, and thanks to the shallow draft, you can moor directly on the beach.
The captain´s seat is height-adjustable and features a breathable backrest, so you can stay cool on hot days. A bimini top provides protection from the sun, and in the evening, docking lights make you perfectly visible for other boaters.
In best Deck Boat fashion, the Hurricane SD 2400 features a large sitting area in the bow. Here, you can stretch your legs and socialize with friends. Of course, all the seats are comfortably cushioned. The same is true for the sitting area in the stern. Behind it, you will find a swimming deck with ladder for easy access into the water, as well as a handheld freshwater shower.
Other amenities include a picnic table, strategically placed cupholders, a sink, and a stereo with multiple speakers.
On a length of 24 ft, the Hurricane SD 2400 offers enough space for 12 passengers – although we suggest a maximum of 10 persons for a particularly comfortable ride.
When it comes to bringing your equipment, another strength of the Hurricane SD 2400 becomes apparent: Under the cockpit as well as the bow and stern-side seats, you will find large storage compartments. In addition, you can safely tuck away your ice box under the boat´s sink.
Price Overview
1 day: $599 Single Fee
2 days: $899 Single Fee
3 days: $1,099 Single Fee
4 days: $1,299 Single Fee
5 days: $1,499 Single Fee
6 days: $1,699 Single Fee
7 days: $1,849 Single Fee
8 days: $2,049 Single Fee
9 days: $2,249 Single Fee
10 days: $2,449 Single Fee
11 days: $2,649 Single Fee
12 days: $2,849 Single Fee
13 days: $3,049 Single Fee
14 days: $3,199 Single Fee
Most Popular
Amenities
Anchor
Bathroom
Bluetooth audio
Cooler / Ice chest
Deck shower
Depth finder
GPS
iPad GPS
Livewell / Baitwell
Stereo
Stereo AUX input
Swim ladder
Extras
Details
ID: 6037
Engine: 250 HP
Boat length: 24' FT
Check-in After: 8:30 AM
Check-out Before: 5:30 PM
Type: Deck Boat
Construction Year: 2018
Manufacturer: Hurricane
Model: SD 2400
payment option: Credit Card
Securtity deposit: $ 1.000
Safety briefing included: Yes
Final cleaning included: Yes
Free Delivery/pick up included: No
Delivery/pick up possible for extra charge: Yes
Extra fee for delivery/pick up: $ 200
Possible delivery/pick up locations: Cape Coral
Tank policy: Get Full / Return Full
Terms & rules
Smoking allowed: No
Pets allowed: Yes
Fishing allowed: Yes
Water sport allowed: No
Additional rules information
1. The Security deposit will be blocked on the credit card on the first day of the rental and will be cleared under the condition that there are no damages after your rental. 2. In the following periods we charge a surcharge of 25% on the regular price. 2021: Independence Day (7/3/2021 - 7/5/2021); Thanksgiving (11/22/2021 - 11/28/2021); Christmas/New Year (12/20/2021 - 1/2/2022) 2022: Spring Break (3/5/2022 - 3/12/2022); Easter (4/11/2022 - 4/24/2022); Memorial Day (5/28/2022 - 5/31/2022); Father's Day (6/19/2022); Independence Day (7/2/2022 - 7/5/2022); Thanksgiving (11/21/2022 - 11/27/2022); Christmas/New Year (12/19/2022 - 1/1/2023); This surcharge is calculated automatically in our online booking tool. So you will always see the final booking price plus taxes. 3. You will receive the boat with a full tank and you are obliged to return it with a full tank. For returns where the tank is not full, a service fee of $5/per gallon and a one-time fee of $50 will be charged. 4. The price includes safety briefing and standard final cleaning of the boat. 5. For an extra charge of $200 we offer you the possibility to have the boat delivered and picked up. We offer this service exclusively from a 2-day rental and for deliveries in Cape Coral. If you want a delivery you can select this in the booking process with the information of the delivery address.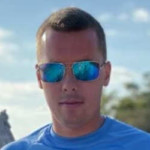 Languages

German, English
Verified Reviews - All reviews are from verified guests.